Now enrolling for Summer Camps! Select your weeks below.
SPECIAL PRICING May 1-31st: Register online for summer camp, take $5 off each camp day registered & $0 Registration Fee!
Special is valid only through online registration.
Availability: Camp registration is open to children of all experience levels between the ages of 4 (potty trained) – 13 years. Camp is open to the public, no membership necessary.
Flexible Scheduling: If you'd like to do some half days & some full days for the same week, please register for them separately using the links below. At registration, you will have the option to select which days to attend.
Dress Code: Campers must wear athletic-style clothing. Girls may wear leotards or leggings with a tucked in t-shirt. Boys may wear athletic style shorts with a compression shirt or tucked in t-shirt. No loose jewelry. Long hair must be secured away from face.
What to Bring: Full day campers will need to bring a snack & lunch daily. Half day campers will need to bring a snack daily. Please do not bring any electronic devices. We are not responsible for lost/stolen items.
Cancellation Policy: No-shows are non-refundable. If your child can't attend due to illness, we will credit your account for camp days to be used at a later date. Cancellation notice given within 24 hours prior to the camp day is eligible for a 50% refund. In the event you need to switch your scheduled camp week to another week, there will be no charge (summer camps only.) Multiple camp week changes will result in a $15 change fee per week.
Sibling Discount: $10 sibling discount for each child registered after the 1st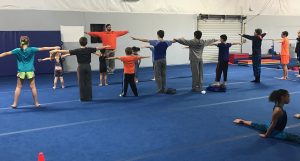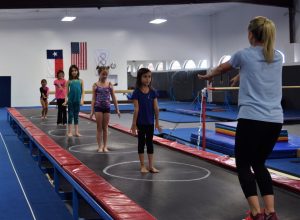 Gymnastics Camps
Full Day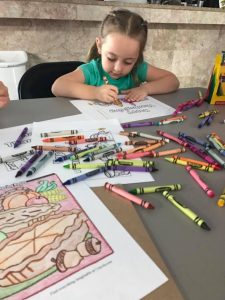 Gymnastics Camps
Half Day