Camps are available weekly all summer, as well as holiday & spring break weeks.
Select your weeks below to register.
Camps must be registered for in advance.
$45 Registration Fee per new family
Availability: Camp registration is open to children of all experience levels between the ages of 4 (potty trained) – 12 years. Camp is open to the public, no class enrollment necessary.
Flexible Scheduling: If you'd like to do some half days & some full days for the same week, please register for them separately using the links below. At registration, you will have the option to select which days to attend.
Dress Code: Campers must wear athletic-style clothing. Girls may wear leotards or leggings with a tucked in t-shirt. Boys may wear athletic style shorts with a compression shirt or tucked in t-shirt. No loose jewelry. Long hair must be secured away from face.
What to Bring: Full day campers will need to bring a snack & lunch daily. Half day campers will need to bring a snack daily. Please do not bring any electronic devices. We are not responsible for lost/stolen items.
Cancellation Policy: No-shows are non-refundable. If your child can't attend due to illness, we will make arrangement to reschedule the missed camp days to be used at a later date. Camp payments are not refundable or transferable. Parent/guardian must notify us of illness on or before the missed camp day in order to reschedule. In the event you need to switch your scheduled camp week to another week, there will be no charge (summer camps only.) Camp week/day changes must be arranged before originally scheduled week has begun. Staff schedules are made in advance and are based on the number of campers registered for that week. In the event the gym is forced to close or cancel the camp for any reason, you will be issued an account credit to make up the missed camp days during a future camp week. Camp spaces are limited and they are staffed in advance, so no-shows will not be refunded or rescheduled.
Sibling Discount: $5 sibling discount for each child registered after the 1st
Billing: Camp weeks will be billed at registration. When registering online, we will process payment after verifying that fees posted are accurate, and eligible sibling discounts have been applied. Please note any coupons or pricing specials in the comments section.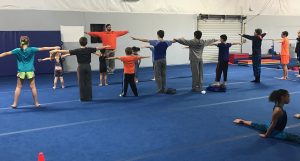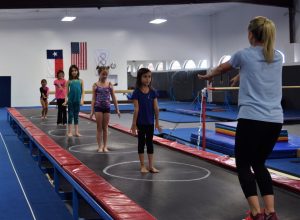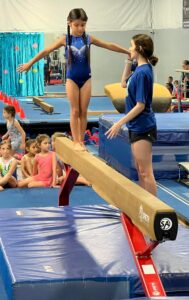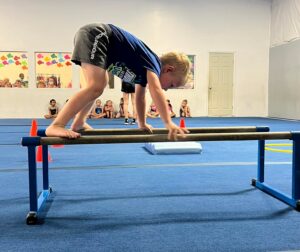 Gymnastics Camps
Full Day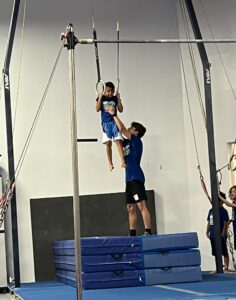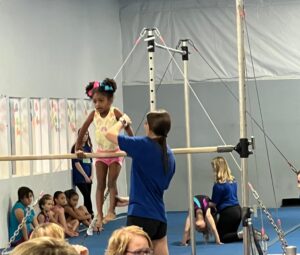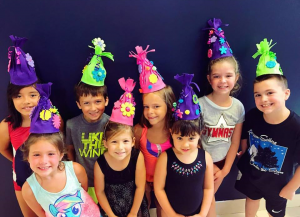 Gymnastics Camps
Half Day